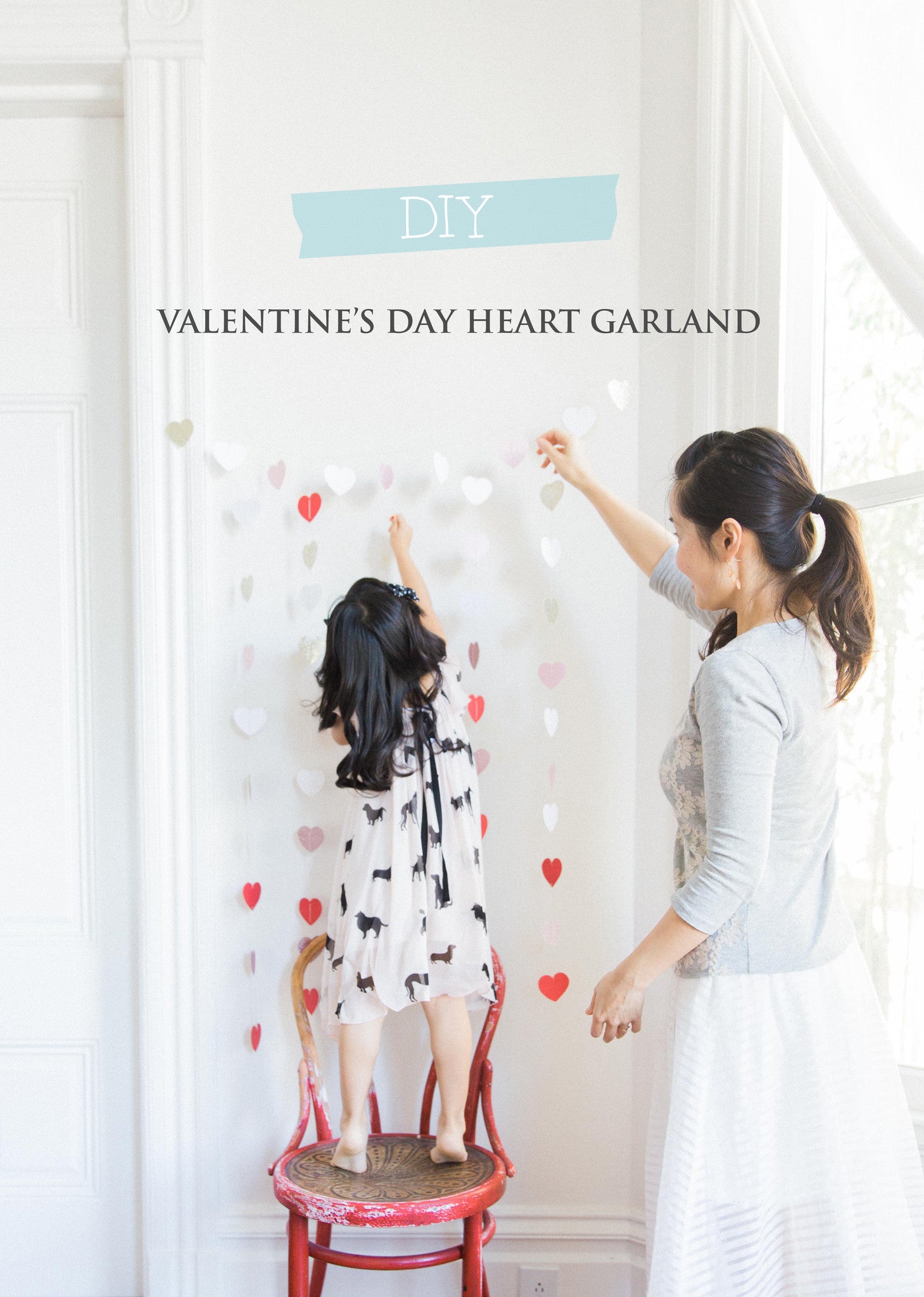 Valentine's Day Heart Garland DIY Project
June Bug has been asking me what we should put up now that the Christmas decor is long gone. As a mom, I'm always pressed for time and I've made it one of my goals to spend more time doing things with people I love, like my daughter! To sneak some quality time in and give our space some new life, we did a super fun and simple DIY heart garland project over the weekend in preparation for Valentine's Day. 
June was super excited to wear her "A Girl's Best Pal" dress for the first time, the perfect dress for arts and craft day. I loved seeing June's eyes light up when she saw what she had created. I hope your little ones light up just the same way when you try it out with them. 
Valentine Heart Garlands
Project Time: 30 - 45 mins 
Best for Ages: 3.5+ 
Tools: 
Scissor (remember to use safety scissors for the little ones) 
Card stock textured paper (each page yields one heart string) 
Natural hemp cord or any twine 
Hole puncher (1/8" circle)  
Paper clips 
Freebie heart pattern 
Step 1: Print our free heart template
Step 2: Paper clip the template to the stacked color paper to keep them together 
use one paper clip per side 
Step 3: Cut around the edges for instant adorable hearts
It's ok, embrace those imperfect cuts.
June's imperfect cuts were just perfect! 
Step 4: Hole punch two holes on your hearts 
 aim the holes 1/2 inch inside the edges of your heart
Step 5: String the hearts through your thread or twine
  knot the bottom of the first one so it's anchored. We used hemp string that's sturdy and has a stiff texture so it's easier to string through the little holes. It's important that the cord fit snuggly into the 1/8" punched holes so that the hearts stay in position. 
but first, a celebratory dance! 
Step 6: Arrange them!
You can tape them vertically or horizontally against the walls, above a door, or even across your bed's headboard. 
Tadaa!!!
Depending on the colors and paper textures you choose, the possibilities of this project is endless. I hope you enjoy this project as much as June and I have. I can't wait to see what you create with your little ones - tag #EleStoryDIY for a chance to be featured!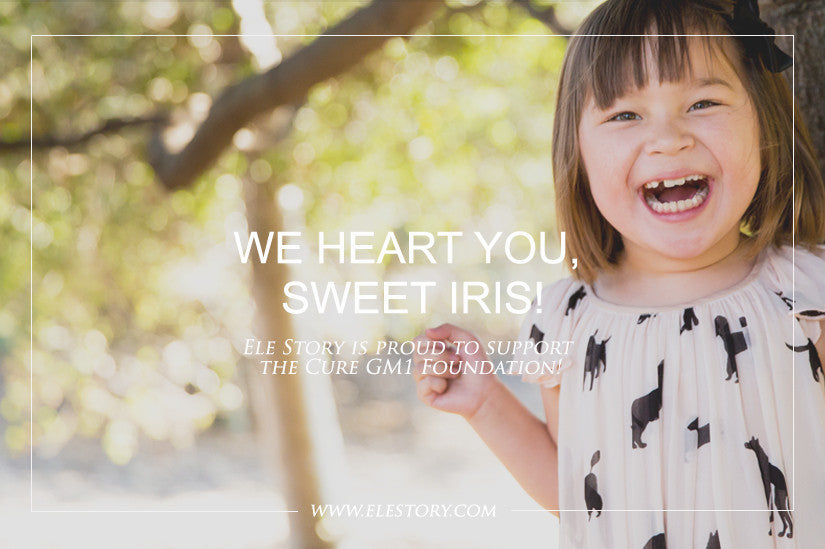 Ele Story is helping to raise awareness about GM-1, a rare, incurable disease that my friend's daughter Iris is fighting against so bravely.  For every "A Girl's Best Pal" dress purchased in the ...
Read more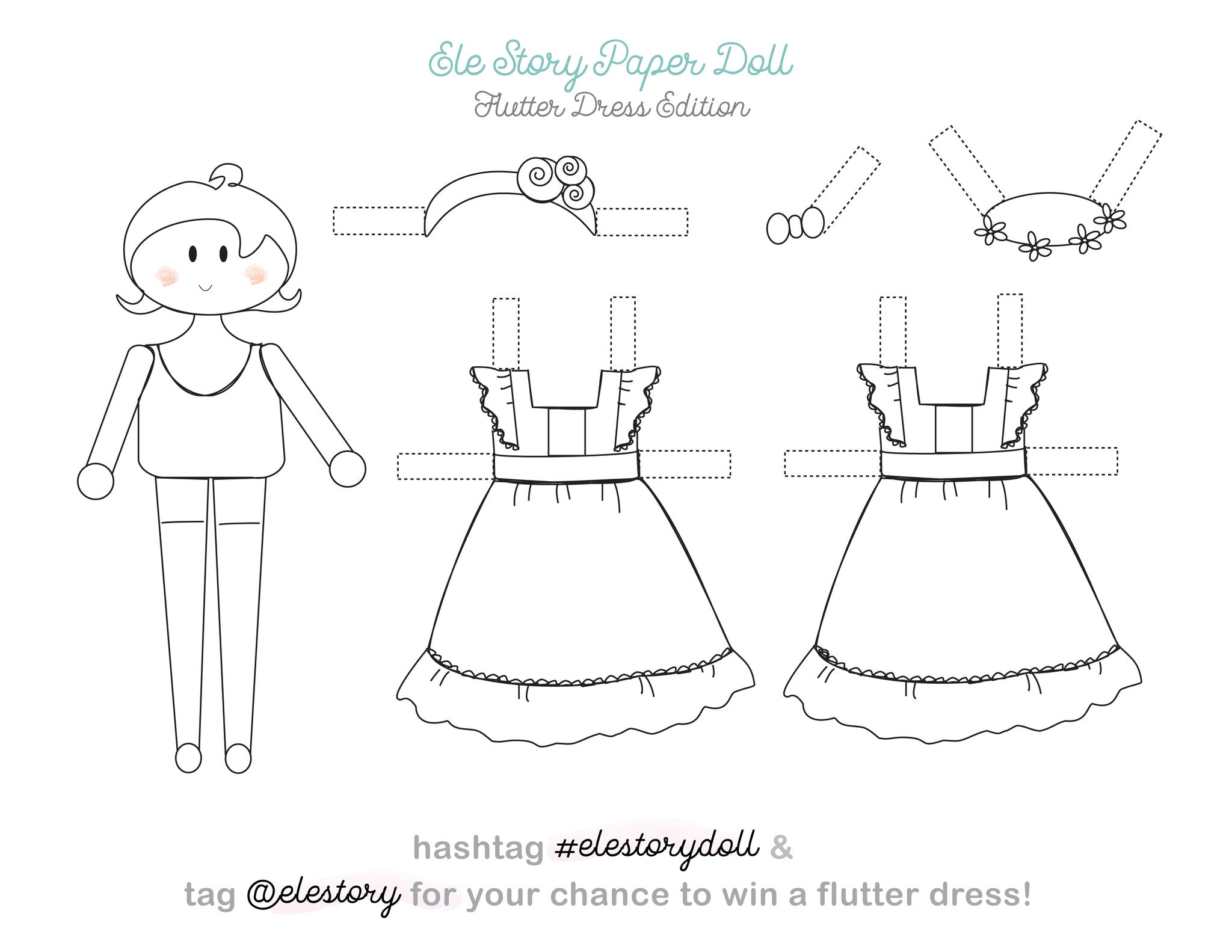 DIY
Ele Story Paper Doll Coloring Contest
Remember when we were little and these paper dolls were all the craze?  Okay, I'm probably dating myself by sharing this, but my daughter and I love paper dress dolls! I thought I'd make her these ...
Read more