DIY Napkin Decorated Easter Eggs!
Easter is just around the corner and if you haven't figured out just what to do with your little ones yet, we have just the activity for you. This is one of my favorite ways to decorate eggs, and surprisingly, it's so easy!  You may have everything you need already at home. 
Being my daughter, June always likes to dress up when we do activities together, and she wore one of her favorites - our Lavender Flutter dress. This DIY was like magic, look how happy she was! 
Napkin Decorated Easter Eggs 
Project Time: 30 mins 
Best for Ages: 3.5+ 
Supplies: 
Scissor (remember to use safety scissors for the little ones) 
Decorative Paper Napkins   
1 Egg White  
Paint or sponge brush 
Boiled eggs or Decorative plastic eggs 
Step 1: Separate the printed layer from the decorative napkin 
We purchased a few kinds of very inexpensive napkins with fun designs, this one was our favorite. Carefully peel the layers right above the white layer. We'll be using the printed layer to decorate the eggs. June bug was able to do this on her own pretty well. Look how focused she was! 
Step 2: Brush egg white onto your egg
The best part of this project, no glue needed! Just all natural good old egg white. Take a brush to give your egg one good layer of egg white.  Notice she made me hold the egg for her so her "hands won't get messy" (she's so smart haha). 
Step 3: Cut your napkin design layer into a square 
Make sure your little one is using a child safe pair of scissors. My heart always skips a beat when June is cutting, so I make sure to give her plenty of help :)  
Step 3: Wrap your egg with your napkin 
Design facing out of course. And have your little ones use their little fingers to push the edges of the napkin gently onto egg's surface. Once you get to the edge, simply close up the surface of the egg as much as possible and trim the edges. 
Check out that egg. June Bug was so amazed with the first egg she decorated and so eager to make more. 
As always, tag #EleStoryDIY to share photos of your napkin eggs!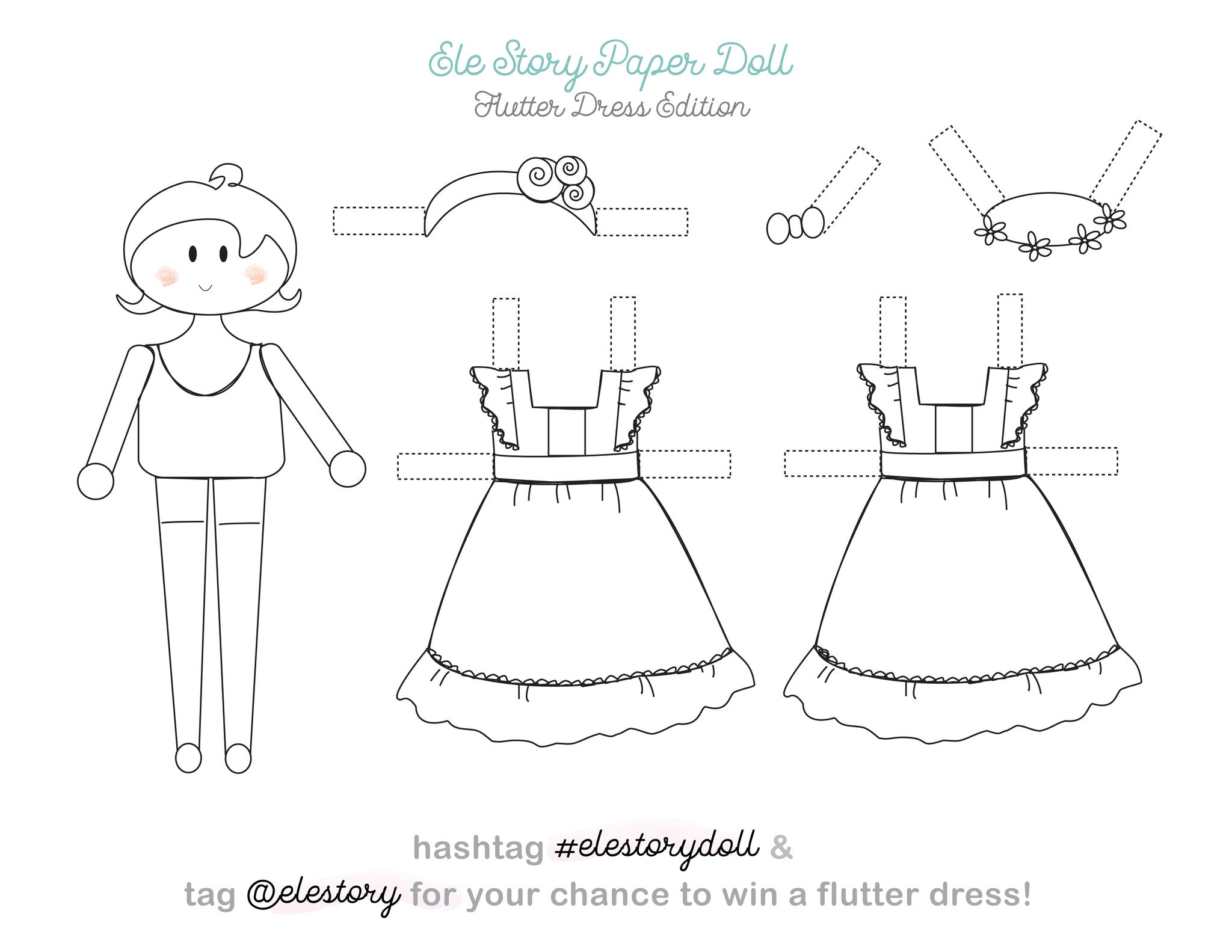 DIY
Ele Story Paper Doll Coloring Contest
Remember when we were little and these paper dolls were all the craze?  Okay, I'm probably dating myself by sharing this, but my daughter and I love paper dress dolls! I thought I'd make her these ...
Read more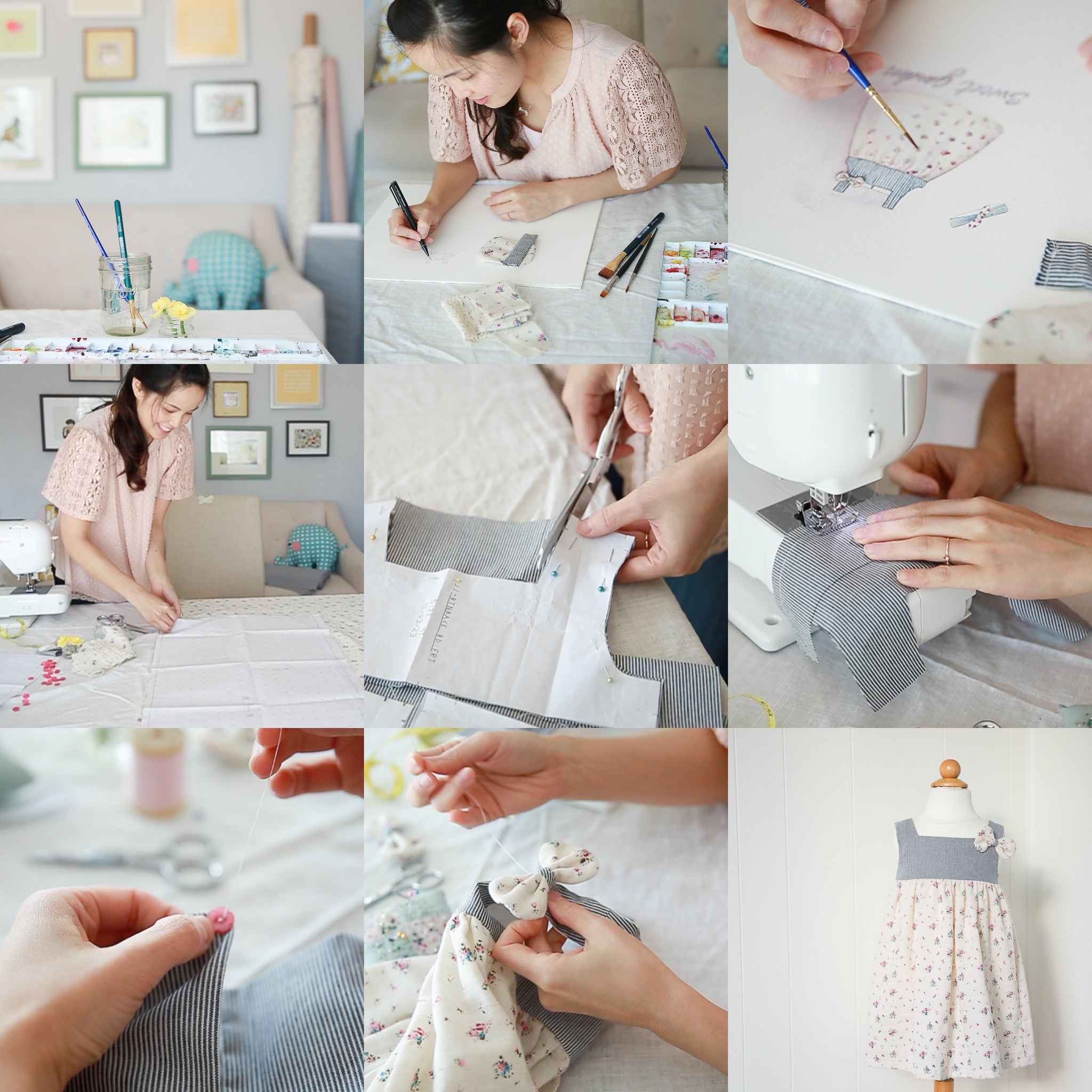 Hi everyone - I am so excited to be able to share the process of what every Ele Story piece goes through from design conception to finish.  Enjoy!    xoxo,Judy     The Handmade Story from Ele Stor...
Read more